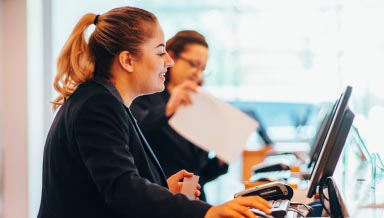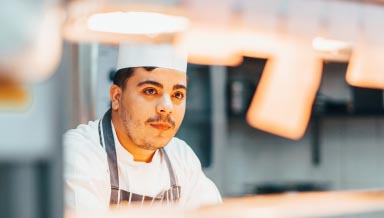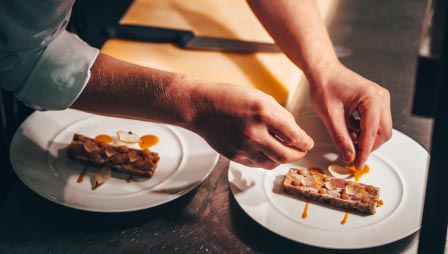 We're proud to offer our colleagues the opportunity to gain valuable qualifications through our commitment to Apprenticeships and on the job development.
Apprenticeships are a great way to not only gain new qualifications to develop you and your career, but as ours have been designed for roles within hospitality, we are able to offer the chance for our colleagues to earn whilst they learn.
You probably know Apprenticeships have changed. Through our partnership with HIT Training, we now offer access to this approach to learning to more colleagues in our business than ever before.
Apprenticeships offer a great alternative to the academic qualifications and are perfect for those people who want to explore the career opportunities available within our business. We have apprenticeships available across the following of our hotel departments:
Food and beverage
Housekeeping
Kitchen
Maintenance
Reception
Emerging Leaders Programme
Our brand new apprenticeship programme "Emerging Leaders" is designed to nurture and develop talented individuals to become generalist hotel operators.
It's an in depth, apprenticeship based programme, running for 24 months, with lots of training and development, including a 6 month departmental training induction programme to ensure you get off on the right foot.
Over the course of 24 months, Emerging Leaders work across each of our operational hotel departments including reception, restaurant, bars, conference and housekeeping. This ensures our Emerging Leaders gain valuable skills, experience and exposure. Emerging Leaders work flexibly in our hotels, across a number of different departments in the course of just one day or week, meaning each and every day has variety.
We want our Emerging Leaders to be on track to become a future leader, so by the conclusion of the 24 month apprenticeship programme, Emerging Leaders will have achieved a Level 3 Team Leader / Supervisor Apprenticeship and completed our "Inspire to Manage" internal training modules.
Emerging Leaders get lots of support along the way, plus lots of opportunities to get involved in some really exciting events and initiatives. They emerge from the programme with the skills, experience and development needed to become a first class manager.
Apprenticeship Vacancies
Celebrating Success
We appreciate that completing and achieving an apprenticeship qualification takes dedication, hard work and a lot of personal motivation. At De Vere we are passionate about celebrating and sharing success, so when you pass your apprenticeship we think it's only right that all of your hard work is recognised and rewarded. As such, we will celebrate this fantastic achievement with you by offering:
A £250 congratulations bonus
One extra days paid holiday
A place on the apprenticeship "Wall of Fame"
A bespoke gift from De Vere
A celebration dinner / event with other successful apprentices.