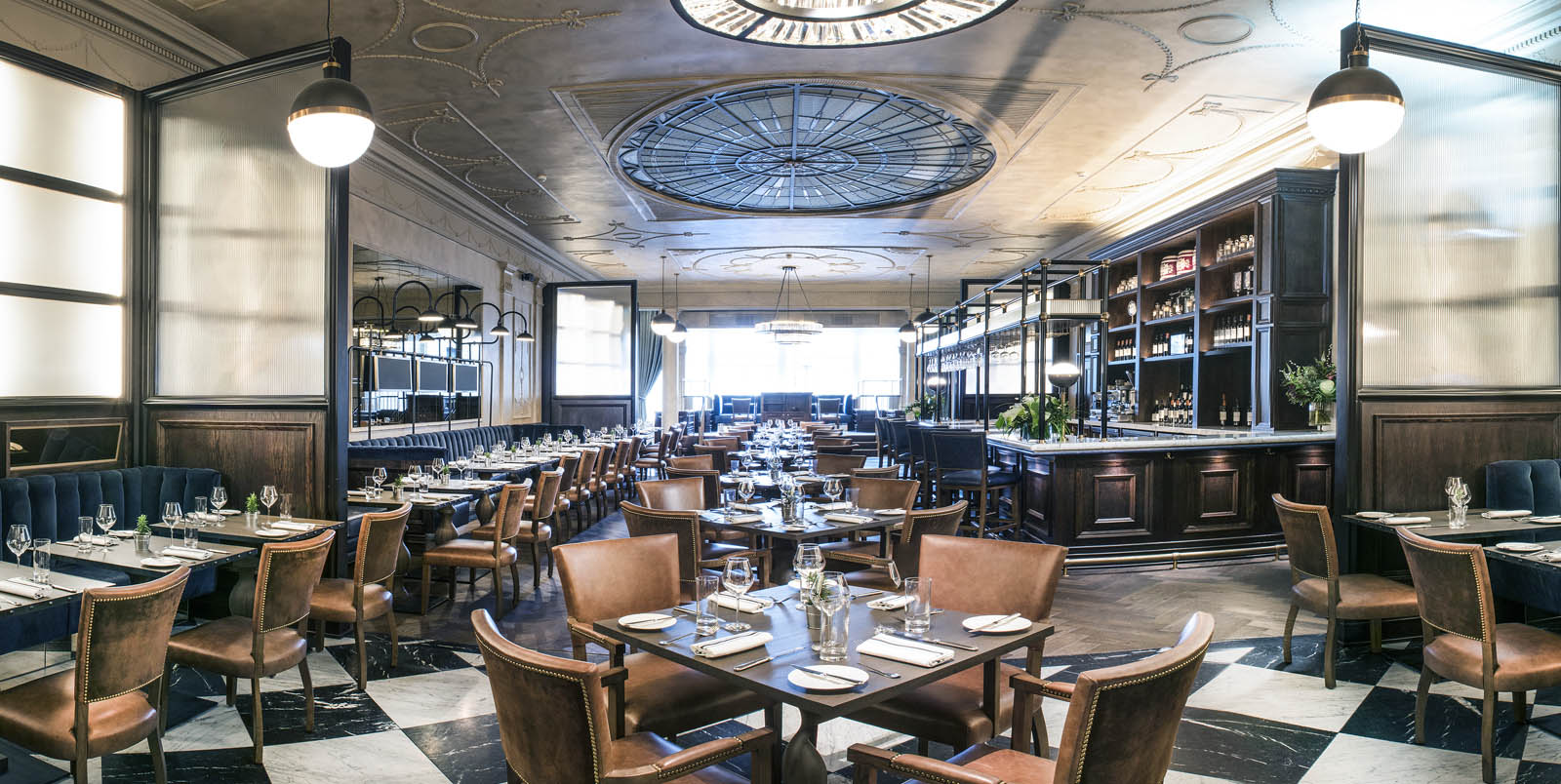 Principal
Welcome
Principal is a collection of city-centre hotels based in landmark buildings in exceptional locations across the UK.
Their distinctive heritage and the relationships that they have with the neighbourhoods and cities in which they are located are the cornerstones of The Principal brand – from the elegant Georgian townhouses that form the core of The Principal Edinburgh George Street (formerly The George Hotel) to the clock tower that's synonymous with The Principal Manchester (formerly The Palace Hotel), and its history as the headquarters for The Refuge Assurance Company.
Each of the hotels has a story to tell – of its history, its design and architecture, its quirks and characters, and its role in shaping the city and forging relationships with local partners, whether corporate or creative.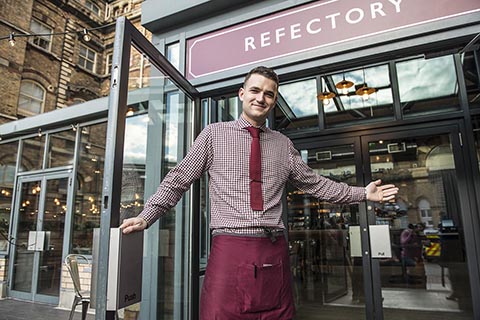 Vision, Mission & Values
Vision
Iconic Settings

Our hotels are in landmark buildings– but they are not museums.  We strive to create experiences that temper the grandeur of the past with the warmth, comfort and convenience of the present day.  We love to tell stories about our surroundings: not just grand narratives but local anecdotes.

Modern Service

Most people today like smart service but without the starch. Our hotels may be grand and historic, but the service is modern-minded, friendly and welcoming to all.  It strives to make guests feel at home, where nothing is too much trouble and where needs are anticipated and expectations are surpassed.

Classic Values

Attention to detail is the principal trait of a good host, and our hotels place looking after their guests at the very heart of what we do – from holding open a door to remembering a guest's name at breakfast. It's a return to the concept of service as an art form.
Mission
To celebrate great British hotels that are local at heart
Based in landmark buildings in well-known neighbourhoods, each hotel celebrates the stories of its surroundings and offers guests a well-considered blend of heritage and modernity: the 'best of British'.
By demonstrating a pride in their location, our hotels will remain distinct from their competitors as well as being distinct from one another. Welcome to a new instalment in Britain's great tradition of hospitality.
Values
Distinctive
Intuitive
Warm
Generous
Local at Heart
Locations
We currently have 4 Principal locations: two in Edinburgh, Manchester and York.
In 2018, the brand will grow to include The Principal London, Blythswood Square Hotel and The Grand Central Hotel, Glasgow; St David's Hotel in Cardiff and The Met Hotel in Leeds.
Brilliant Bars and Restaurants
A particular feature of the group is the creation of destination bars and restaurants in partnership with leading chefs and restaurateurs.
Colin Fleming (ex. Tom Kitchin and Martin Wishart) overseas The Printing Press Bar & Kitchen at The Principal Edinburgh.
In York, The Refectory Kitchen & Terrace and Chapter House bar were conceived in partnership with Des McDonald (The Ivy, Scott's Holborn Dining Room); and in Manchester, The Refuge Dining Room and Public Bar has been created in partnership with the team from Volta, winner of Best Casual Dining Restaurant at the Manchester Food and Drink Awards 2016.
Working Here
Don't just take it from us; we have included some great "Day in the Life" blogs so you can find out what it is really like to work here…
Read Natalie's Story
A day in the life of a HR Manager is certainly not a dull one. Every day presents different and exciting challenges and I often find myself having a fast paced day.
When I was offered my first role with Principal Hotel Company as HR Officer, I thought HR was all about box ticking and Employee Relations (given my previous experience), however I could not have been more wrong! Being a HR Manager within the Principal Hotel Company has really taught me that my role of HR Manager plays a vital role in the support and development of not only our property but of our colleagues as well. As a HR Manager, I get a real buzz out of seeing the organisation and the people grow. A typical day could start off with recruiting new talent for our Hotel, followed by conducting training sessions or planning engagement activities for our colleagues and driving our Company's culture, to writing job descriptions, development plans and dealing with ER issues; each moment is unique and presents new and exciting challenges.
During my time with the Principal Hotel Company, I have had the opportunity to work with some really amazing people and have learnt a great deal about what HR really entails. In just under 4 years, I have worked in 3 remarkable Hotels, with some just as incredible colleagues, presented with the HR Excellence Award at our Company's annual Gala event 2015, completed a MSc in Human Resource Management, which the Company supported me through, and have recently been promoted to my first HR Manager role.
Who else can honestly say that within their role they get to spend their time talking, engaging and supporting the development of some truly remarkable and talented people?
Read Dalia's Story
I first came across Principal Hotel Company three years ago during my University's Fresher's Fair, the stall looked quite busy so I decided to apply for a position. Shortly after I started working for the F&B department during functions. It was great that the shifts worked around my hectic University schedule and even when I went away for a year, on my year abroad to France, they welcomed me back in no time.
Later that year I had the opportunity to join the Reception Team as I was keen to learn about another department within the hotel. My manager gave me a great recommendation and after an interview with our Reception Manager she offered me a place in her team. I was so excited to start, reception was definitely a change of pace; but there was a lot to take in starting with Opera, which I had never come across before. The company sent me on a training course to help us settle in; that is the great thing about Principal Hotel Company, even though we are an expanding company our procedures are standardised across all hotels so everything you learn is useful if I ever wanted to work for another of our properties.
The team was so welcoming and I never felt out of my depth. Most people would think as a Receptionist our job would just be to answer the phone and cut room keys – but it is so much more than that. It's about getting involved in the guest's experience from the moment they walk in until they leave. It's about getting to know our guests, why they are visiting Leeds, if they are celebrating a birthday so we can try and make it a special stay for them. The variety is great too – we host weddings, proms and conferences all year round which means there are never two days that are the same!
It's been a great start for my career path in the hospitality industry!
How To Prepare
So you may want to know how to apply once you have had a good look around the website and made sure that we are the right group for you and you are the right fit for us! Once you have found the ideal job, the initial stage will not take too long; especially if you have a CV to upload as our super smart system will input most of the details for you!
Click here for our Interview Support Guide (PDF) and Top Tips for Interviews (PDF), which you can read through at your own leisure.